Our mates at Rockburn share some insights.
If you find yourself standing in the wine aisle at the supermarket, staring at red wine labels and trying to decipher which bottle is good and which isn't, try scanning the bottles for 4 key words; Central Otago Pinot Noir. Any label with these words is pretty much a guaranteed good drop. Such is the (well-deserved) reputation of this region.
But does it really matter where Pinot Noir is grown and made? Our friends at Rockburn say, emphatically, yes! And after extensive research (sampling, drinking, guzzling), we tend to agree.
(Feel free to pour yourself a glass of the good stuff while we delve into the dramatic world of Central Otago Pinot Noir)
So let's talk about Central Otago. Protected from the wet coastal weather on either side of the country, this region has a harsh, dry climate, with daily and seasonal extremes of temperature you don't get elsewhere in New Zealand. The unique landscape is rocky, dry and seemingly barren, with indigo mountains, open skies and pristine waterways. The soil is also unique in its make-up, comprised of broken schist, clay, heavy silt loams, gravels and light sands. As the world's most southerly wine region, many Central Otago wineries (including Rockburn) are situated on the 45th parallel – the Southern Hemisphere's equivalent to Burgundy in France.
This is important because the notoriously difficult Pinot Noir grape originates from Burgundy. One of the oldest (not to be confused with outdated) and most romantic varieties, these grapes make you work hard, but the rewards are well worth it. Pinot Noir grapes are thin-skinned and thrive in the dramatic, unforgiving (for most other, normal plants) Central Otago landscape – hot dry summers, cold dry winters and minimal, verging on desert-levels of rainfall. This is what makes the region so unique and so sought after for vineyards.
Ideal conditions for this fussy little grape really.
And the yield? Pinot Noirs with a silky texture and a complex fruit density. Delish.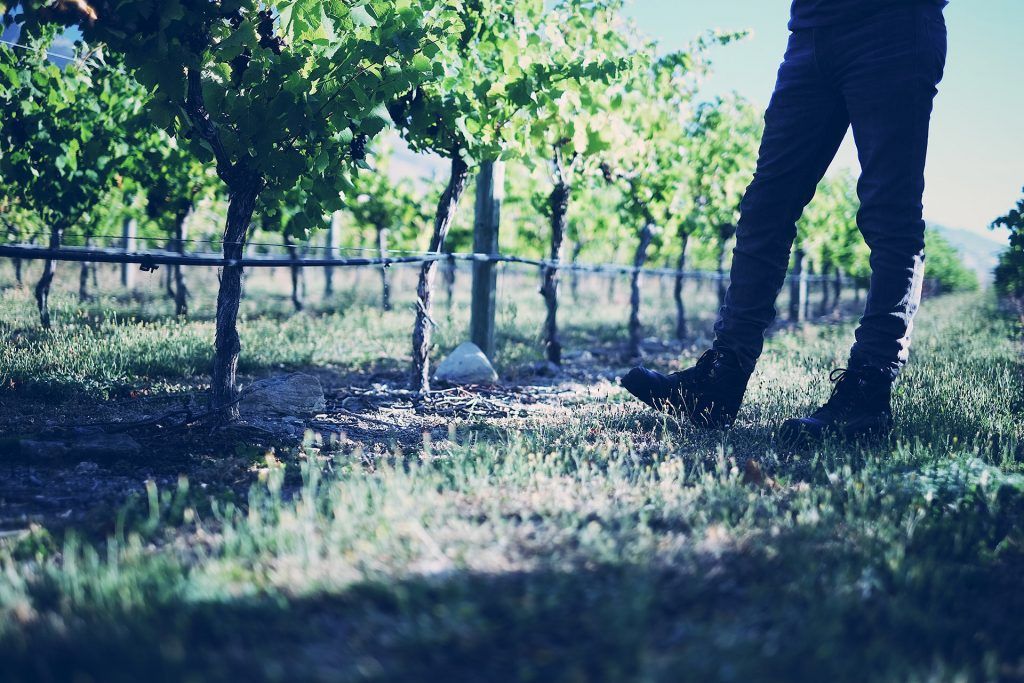 Rockburn is one of the pioneering vineyards in Central Otago. Established in 1998 by 3 local families, Rockburn has a long standing record for being in the top tier of Pinot Noirs. Their secret recipe? Doing as little as possible. That's the beauty of the Central Otago region – the climate and the landscape do a lot of the work for you. If you can battle the extremes of weather and the fickleness of the grape, then you're away laughing. Rockburn's world-class wine makers understand that sometimes, less is more. It's this purity of Pinot Noir that leads to the best (and arguably most important) part of this article – a quote from Paul Halford, Owner & Director of Rockburn:
"You can drink more Central Otago wine and still feel good the next morning because of its purity."
If that doesn't convince you we don't know what will!
So the next time you're perusing the red wine section of the supermarket, just remember these 4 words: Central Otago Pinot Noir. You can't go wrong.