Lord of the Rings film locations and the most scenic drive in New Zealand.
Any self-respecting Lord of the Rings movie fan will already know that New Zealand equals 'Middle Earth'. Kiwi director Peter Jackson made the most of the spectacular landscapes already on his doorstep, winning over even those viewers who initially questioned their affinity with wizards and elves. Here at Altitude Tours we were well and truly hooked by the hobbits adventures from the beginning, but were soon checking out the stunning backdrops and planning our next holiday around them!
Imagine how excited we were to realise that some of the most memorable movie moments were filmed right around the corner from our home in Queenstown! We went out and bought a cloak and a sword immediately (no seriously, we did – if you are nice to our guides they will let you borrow them!) and went exploring.
What we found blew us away. Not only are we lucky enough to be surrounded by spectacular lord of the rings movie locations, but we get to drive along one of the top ten most scenic roads in the world to get to them.
Here is a little taster of some of our favourite spots that we can't wait to show you in person!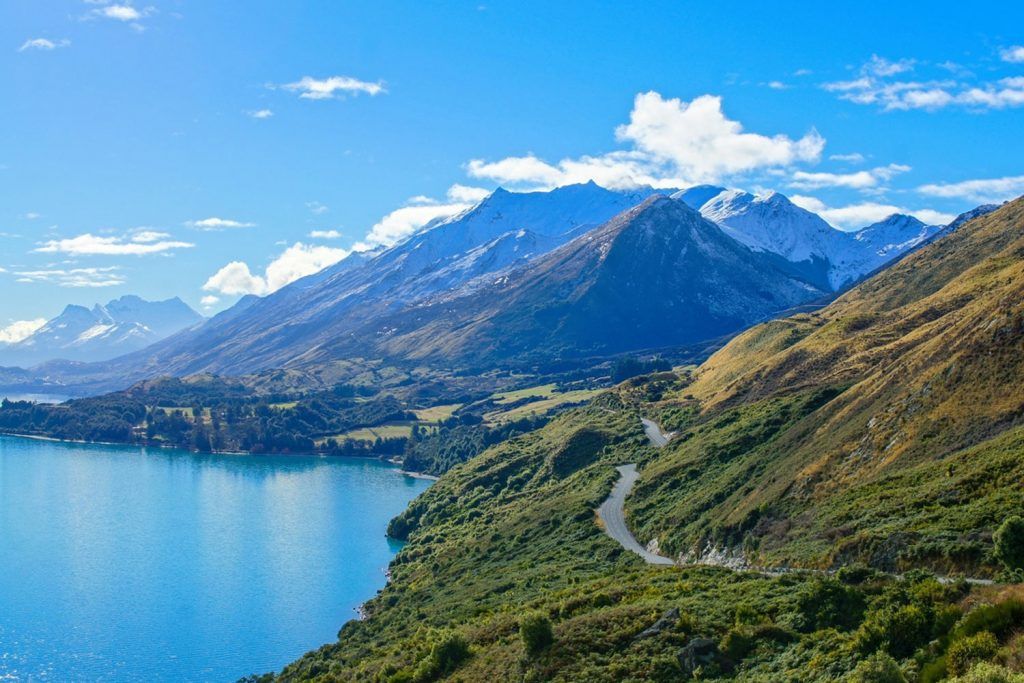 Ithilien (Twelve Mile Delta)
Step into the shoes of Frodo and Sam as they watched the armies of Oliphants march past from their hiding place with Smeagol. Find yourselves quoting the infamous speech about potatoes and you're a true fan ('boil 'em, mash 'em, stick 'em in a stew'). Even if this sounds like complete gibberish, this hidden riverside spot will wow you with it's winding waterways and stunning mountain reflections in nearby lake Wakatipu.
Isengard (Paradise)
Yes, this area just north of the small township of Glenorchy really is called 'Paradise' and we will show you why. The wide sweeping valley of the Dart river was the location of Saruman's tower, although it is now populated by a handful of sheep rather than hoards of angry Uruk Hai. The mountain scenery becomes even more breathtaking as we near the entrance to the Mount Aspiring National Park, and it's real-life Maori history rivals some of Tolkein's tales.
The Forest of Lothlorien (Mount Aspiring National Park)
Feel as graceful and mysterious as the elves as you wander through the native beech forests, now protected by New Zealand's Department of Conservation. Although the tree-top palaces had to be created digitally, you can see why this became the centre of the elven kingdom for both trilogies. Make the most of one of the best Lord of the Rings photo opportunities and pose with a full elven cloak and the most dignified face you can manage without laughing.
These are just some of the treats that lie in store for you from the shores of Lake Wakatipu and beyond. Still need a little persuading? You might like to know that we throw in a tasty morning or afternoon tea, comfortable luxury Mercedes sprinter vans with free on board wifi and bottled water, not forgetting our super enthusiastic and knowledgeable guides. We can't think of a better way to experience the magic of both the Lord of the Rings, and beautiful New Zealand itself.