Altitude offer amazing group wine tours daily from Queenstown, and we think it's the BEST way to get amongst it and try some world class local wines.
Gibbston Valley, also known as the 'Valley of the Vines' has to be one of the most iconic and beautiful wine growing regions you have to experience! With endless vines spanning the rocky slopes and the perfect climate for delicious wines, we guarantee you are in for a treat!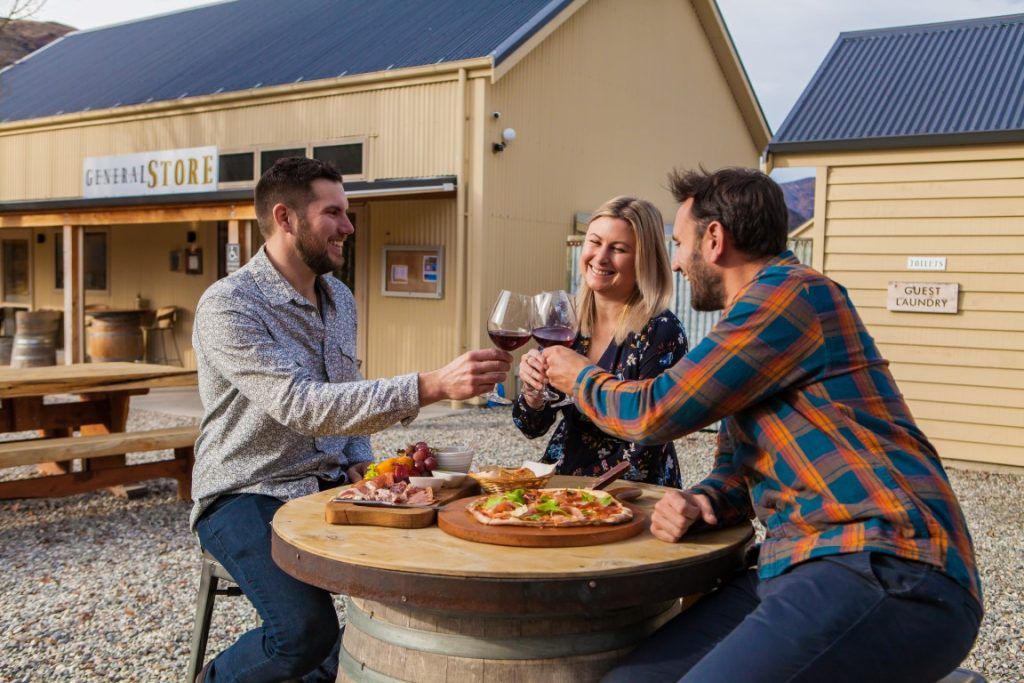 So why would your experience be best with Altitude?
Well because we're locals of course! Who better to give you the most rewarding experience than the Queenstown locals themselves? Whether you are embarking on your first ever wine tour, or you are a wine connoisseur; we have the knowledge to cater to everyone and are confident we know where to take you so that you're getting to taste the best that Gibbston has to offer.
Another major bonus of opting for a wine tour, is that your guide will ensure you can relax and savour each tasting without needing to worry about driving home! With transport provided in our luxurious Mercedes vans, and free onboard WiFi and bottled water; you can travel in style and comfort with great company!
Who is on Altitude's 'Must Visit' list?
Whether you decide to join us or not, take a moment to read up on where we'd suggest you visit:
Gibbston Valley Winery
Home to the region's first commercial Pinot Noir, Gibbston Valley Winery continues to produce world class wines that deserve your attention. Boasting an impressive wine cave, you can take the opportunity to enjoy a guided tour of the vines and wine cave itself. Learn more about the history of the first commercial winery as well as try some delicious wines, and see for yourself why they were pioneers in bringing Gibbston wines to the world stage.
For more information on Gibbston Valley Winery, click here.
Kinross
Kinross couldn't be more deserving of a place in our 'must visit' list. Established on the site of the old Kinross Station, this cellar door, bistro, and boutique accommodation is a little slice of heaven.
Alongside it's own label, Kinross are also the exclusive hosts of five other local boutique and world-renowned wine labels Coal Pit, Hawkshead, Domaine Thomson, Valli, and Wild Irishman. For a truly incredible, interesting and rewarding tasting experience, you can't go past these guys!
Rockburn
This quirky little cellar door shares its space with a selection of local art. With award-winning Pinot Noir as well as exceptional Sauvignon Blanc, Pinot Gris, Riesling, Rose and Fume Blanc, they have a sumptuous range of wines to appeal to every taste.
Indulge in a glass of fine wine and admire the talent of our local community – bliss!
For more on Rockburn, click here!
Mt Rosa
Wines that are so tasty, you won't be able to stop at just one glass! Mt Rosa provides delicious wines mixed with some classic Kiwi charm. Tucked away on the Gibbston Back Road and disguised as a wool shed, this fantastic boutique cellar door provides an intimate and unique tasting experience. With enthusiastic Kiwi hosts, these guys are passionate about good wine!
Check out some more info on Mt Rosa here.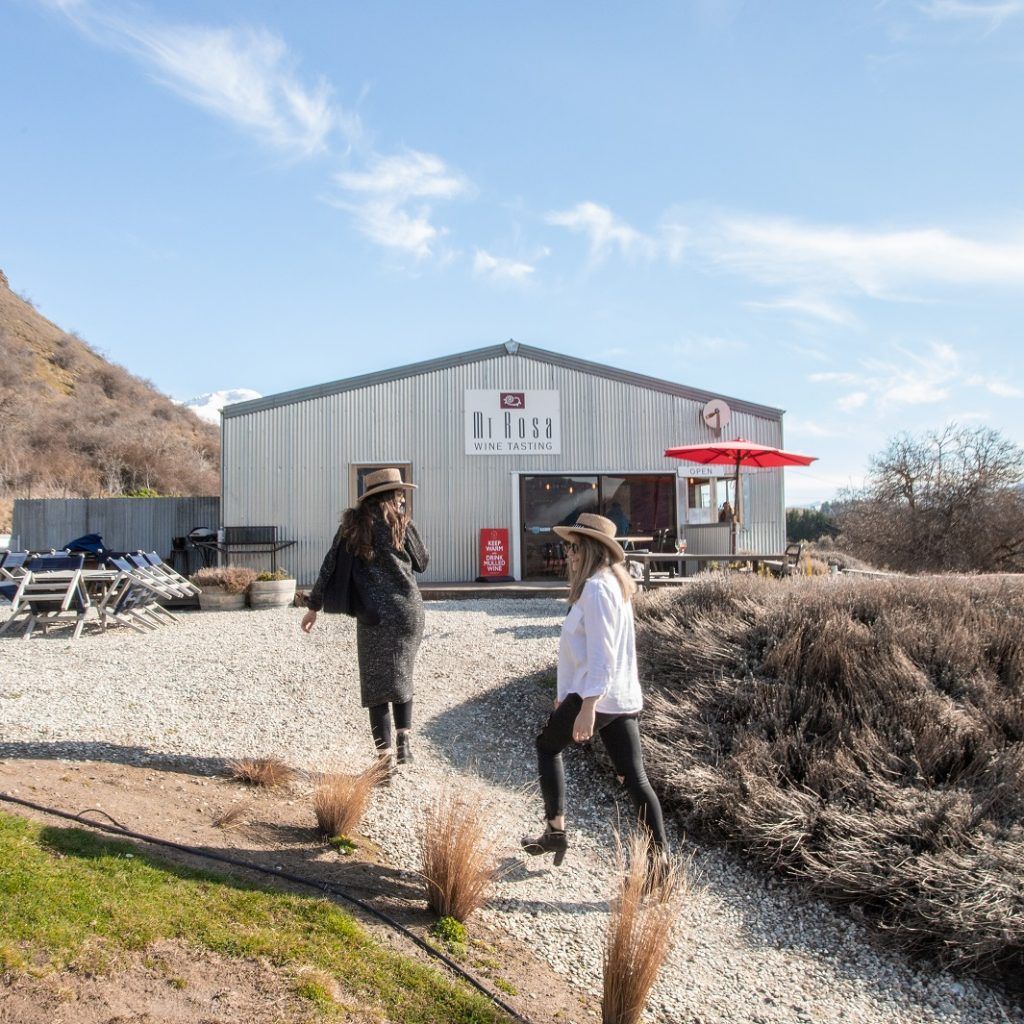 Is your mouth watering yet?
With SO MANY delicious and award winning wines to taste, all within close proximity; it's a wonder you aren't out there tasting some right now!
If you are planning to visit Queenstown, don't miss this opportunity. For the best experience join Altitude on one of our Wine Sampler tours – try local wines, meet fellow travellers, and leave all of the planning (and sober driving) to us!
Our 'must visit' locations above are only the tip of the iceberg when it comes to wineries worth visiting. For more Altitude favourites see 'The Wineries of Central Otago'.