Are you planning to explore Aoraki Mount Cook, New Zealand's highest mountain? When you join our full-day Mount Cook Scenic Tour from Queenstown, you're in for an unforgettable adventure. Once you arrive in Mount Cook Village, you'll have approximately 3.5 hours to make the most of your visit. Here's a breakdown of how you can spend your day in this pristine location:
Leisure Activities in Mount Cook
Exploring the Hooker Valley Trail: For nature enthusiasts and landscape admirers, the Hooker Valley Trail is an absolute gem. This picturesque, self-guided walking trail spans a rewarding 3-hour round trip, leading you through the stunning Hooker Valley towards Mount Cook, where you'll reach the glacial Hooker Lake. With the towering mountains and glacial-fed blue rivers, this trail is a paradise for photographers.
Relaxing in Mt Cook Village: If you're in the mood for a more laid-back experience, Mount Cook Village provides the ideal setting for relaxation. Sip on a coffee, savor a delicious lunch, or simply bask in the tranquility of the village. This is your opportunity to soak in the moment and appreciate the natural beauty that surrounds you.
While in the village, don't forget to visit the Sir Edmund Hillary Centre. As our guest, you'll receive a complimentary entry to this iconic attraction. Explore the fascinating exhibits and gain insights into the life and adventures of Sir Edmund Hillary, the first person to conquer Mount Everest.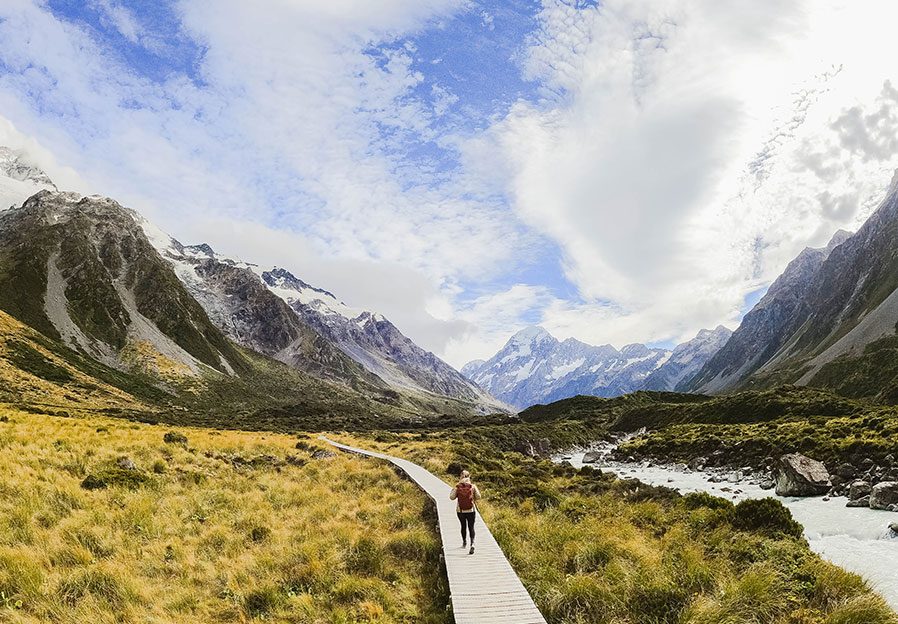 Adventure Activities in Mount Cook
For those ready to take their Mount Cook experience to the next level, Altitude Tours offers a range of Mount Cook combos with thrilling activities that promise to create lasting memories. Keep in mind that these activities come at an additional cost and may be subject to minimum numbers and weather conditions. Choose the one that resonates most with your sense of adventure:
Ultimate Alpine Experience: Embark on an extraordinary adventure that combines a ski plane and a scenic helicopter ride, offering a 45-minute journey above Aoraki Mount Co ok and its surroundings.
Scenic Helicopter Flight: Opt for a shorter but equally impressive helicopter flight, lasting around 25 minutes, showcasing rugged landscapes, blue lakes, and the towering peaks of Aoraki Mount Cook.
Tasman Glacier Heli Hike: Experience the ultimate glacier adventure with a breathtaking helicopter ride to New Zealand's largest glacier, the Tasman Glacier. Once on the ice, explore this natural wonder on foot. All Equipment will be provided.
Mount Cook Glacier Explorers: Choose this boat tour for a unique perspective on the natural wonders of Aoraki Mount Cook. Cruise on a glacier lake, get up close to New Zealand's largest glacier, and weave in and out of icebergs. Please note that this activity requires a 1.5km walk to Tasman Lake.
Each of these optional activities offers a unique way to connect with the Southern Alps and Aoraki Mount Cook. Whether you're soaring in the sky, exploring a glacier, cruising among icebergs, or taking a hike, unforgettable memories await.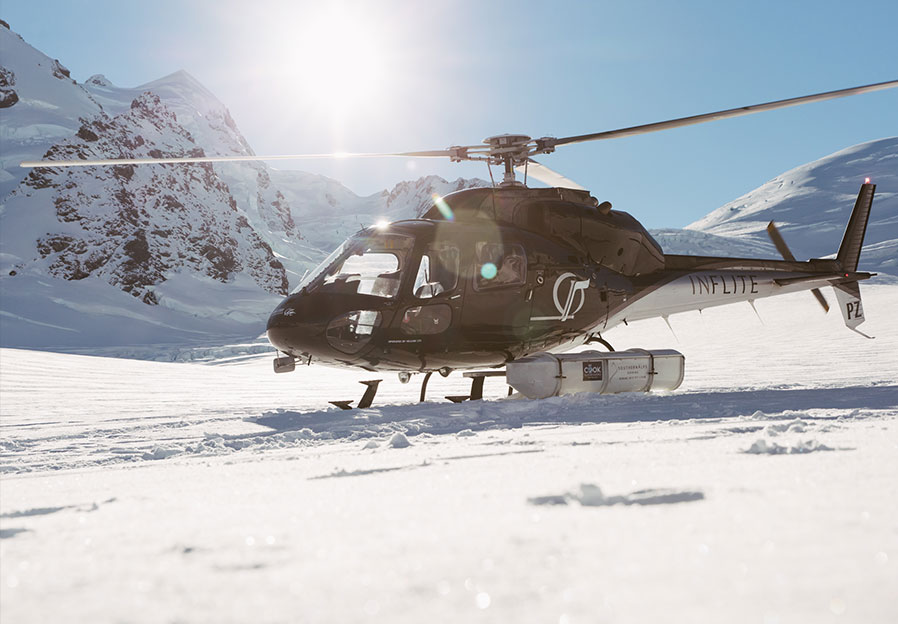 At the end of your Mount Cook adventure, you have the option to add on a fly back to Queenstown. You'll be taken to Mount Cook Airport, where you'll meet your pilot for a truly incredible scenic flight. This fixed-wing plane journey lasts approximately 50 minutes, providing aerial views of the Mackenzie Basin, Ahuriri Valley, Lake Wanaka, and the stunning snow-capped mountains, lakes, and rivers in between.
If you wish to book a flight back as part as well as one of our combo activities, simply select the combo of your choice. During the booking process, you'll have the option to include a flyback.
Alternatively, around 3:30 pm, you'll rejoin your guide and group for the return journey to Queenstown. As you relax and take in the views, you'll reflect on the incredible experiences you've had during this spectacular full-day tour.
Aoraki Mount Cook has something to offer everyone, whether you seek adventure, relaxation, or exploration. Please note that the optional activities come at an additional cost and may be subject to availability, weather, and season. Altitude Tours is committed to ensuring your comfort and enjoyment throughout your journey. Book your adventure today and get ready to make the most of your visit to Aoraki Mount Cook!