Queenstown, New Zealand, is renowned for its beautiful scenery and vibrant culture. But being the main hub for many day trips such as Milford Sound, Wanaka, or Glenorchy, travellers often find their time in Queenstown itself to be quite limited. For those who find themselves with just one or two days to spare, we've compiled a list of ways you can discover more of this incredible region and we can guarantee you'll leave Queenstown wondering when you can next return to this world-class destination.
For the many individuals faced with just one day in Queenstown, the sheer number of things to see and do can be daunting; but if you're wanting to make the most of your day, here are 5 ways to do just that.
1. Fuel up in central Queenstown
Central Queenstown sits on the edge of Lake Wakatipu and is surrounded by mountains in every direction. With a huge and diverse range of cafes, bars, and restaurants; all serving up delicious food and drink, the best way to enjoy central Queenstown is to find somewhere to sit, eat, and take in the views as you fuel up with a delicious espresso coffee. When you're all fueled up, you can take a walk along the waterfront and into Queenstown Gardens. Follow the lakeside trail right along to the edge of the gardens for a 360 view of Lake Wakatipu, Cecil Peak, Ben Lomond, and the Remarkables!
2. Find local secrets
After fueling up over a delicious breakfast, and having explored the Queenstown Gardens and lakefront, the day is still young! We believe the best way to see a place is through it's locals, and the locals here are always on hand to share what makes their home so special (and they know all of the secret spots that aren't in your guidebook!). Ask the staff in your hotel or at a local cafe for some of their 'Must Do's' and we guarantee you'll be rewarded with a unique experience of your own. Whether that's walking a less trodden trail to a secluded beach near Sunshine Bay, or braving the steep residential streets of Queenstown Hill for a view like no other, the locals will help you see Queenstown in whole different light.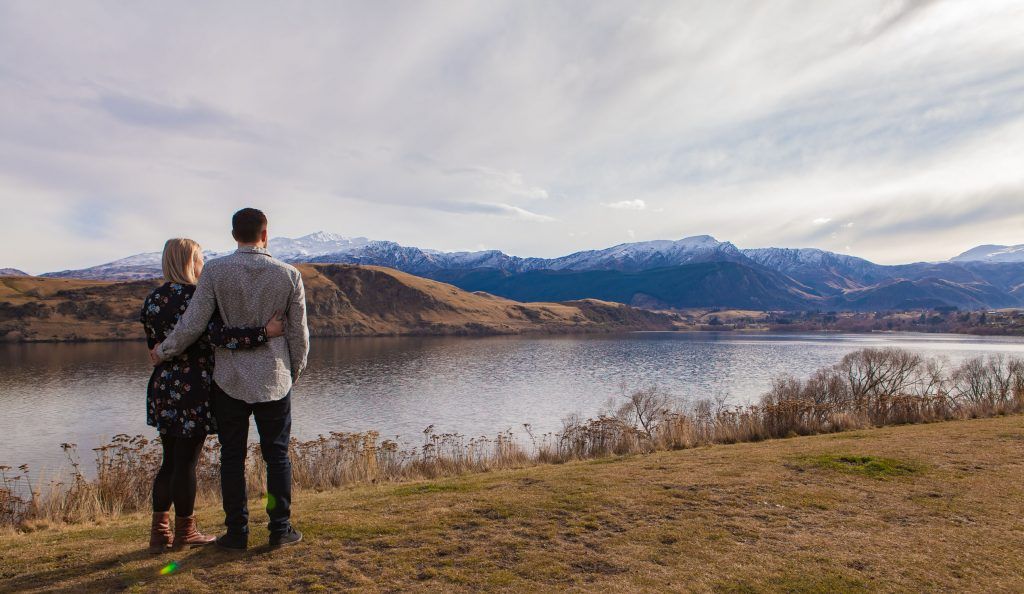 3. Get your adrenaline fix
Aptly named the 'Adventure Capital of New Zealand', Queenstown is the perfect place for adrenaline junkies with anything from traversing river rapids while whitewater rafting, getting a birds eye view as you fall from a plane, or watching a river rise up to meet you as you leap from the Kawarau bridge. Your options are endless, and even if you're not interested in doing it yourself it can be a lot of fun to watch!
Struggling to pick which activity to do? Queenstown is considered the home of bungy with the Kawarau Bridge being the very first commercial setup in 1988 – it was an immediate hit and is hailed as the birth of adventure tourism in New Zealand. Face your fears and take the 43m leap, it's something you'll never forget!
If jumping off a bridge doesn't sound like your cup of tea, the Shotover Jet is another great way to get your share of thrills. Established in 1965, its jet boats have been roaring their way through the Shotover River canyon for well over 50 years!
4. Discover a charming history
Although New Zealand's history only dates back several hundred years, that by no means makes it any less interesting! In the early days of European settlement here in the Wakatipu basin, GOLD was discovered in the Arrow River. What ensued was a huge influx of European and Chinese immigrants who had come to find their fortune in the rich alluvial soils of the local rivers.
Remnants of this gold rush are still scattered amongst the region, and provide a fascincating insight into what life would have been like for those who lived here all those years ago.
For the best examples of this, Arrowtown is the place to go! Just 15 mins drive from central Queenstown, this quaint little township was once the hub for miners on the Arrow River and its main thoroughfare Brunswick Street still retains its old charm. A short walk along the river, Chinese huts have been rebuilt in traditional methods to provide an intriguing and interactive way to see first hand how they lived.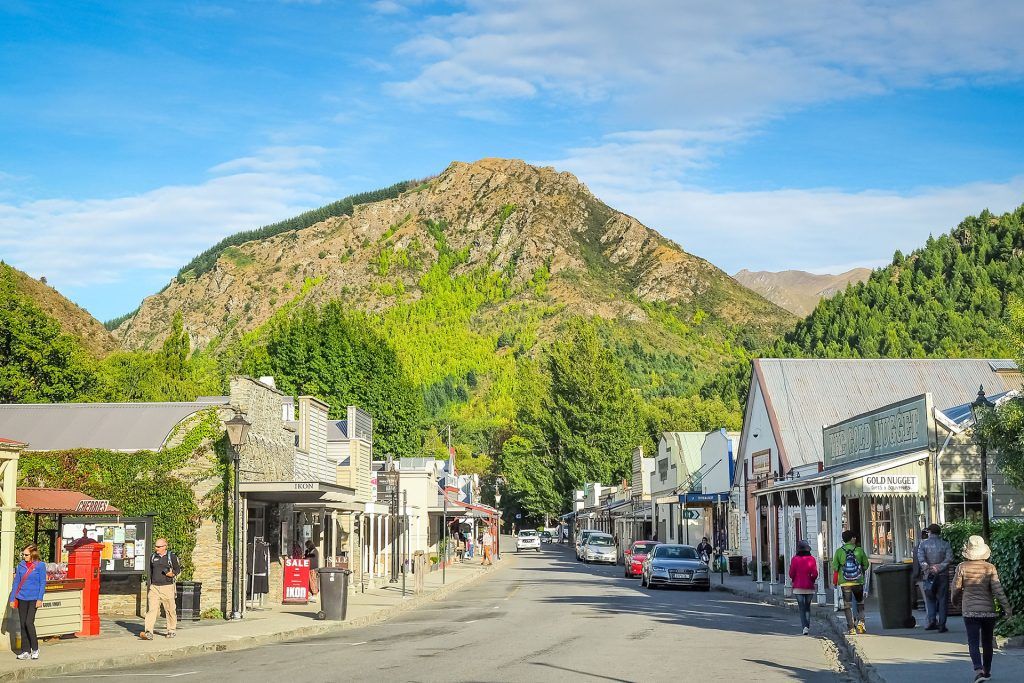 5. Explore our valley of vines
The Gibbston region is only 25 minutes from central Queenstown or 10 minutes from Arrowtown and is home to 250 hectares of grape vines! Planted on the rocky, north-facing slopes of the Kawarau River, the vines produce an incredible array of award-winning wines.
After a morning exploring, what better way to relax and let everything soak in than over a glass of local wine and a cheeseboard?!
With more than 75 wineries based in Gibbston Valley, it would be very easy to spend your whole day amongst the vines (and if you have the time, we would recommend it!)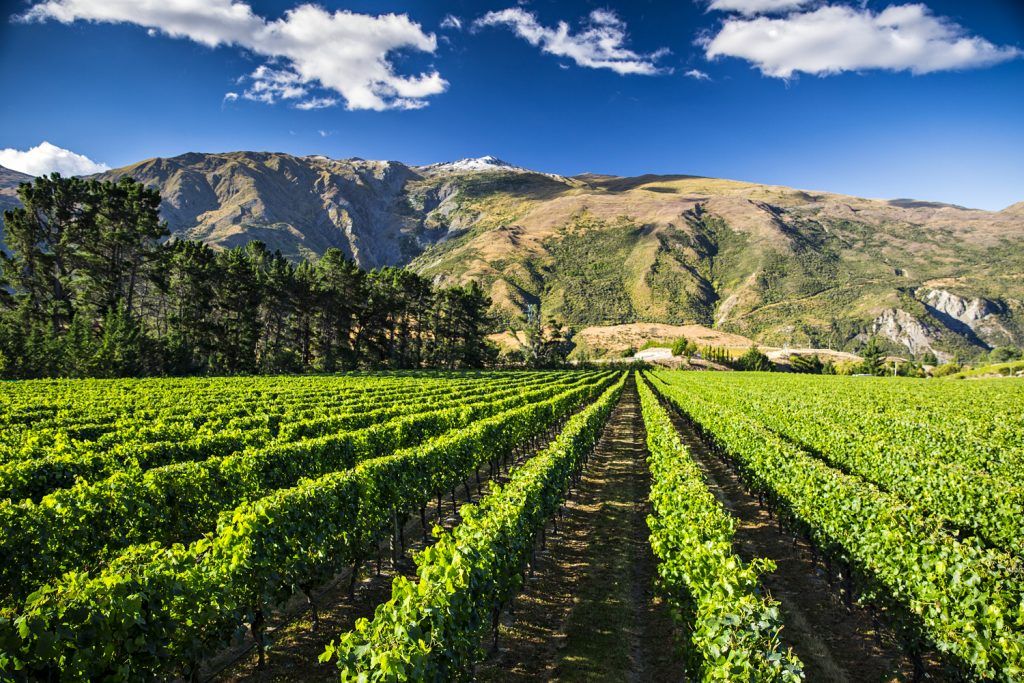 Can we do all of this in one day?!
We know it seems like a lot to take in, but that is where Altitude can help!
Our Best of Queenstown tour is a fantastic half-day tour option that encompasses a great deal of the wider Wakatipu region. Departing from central Queenstown our local guide will take you to Hensman Rd lookout, Shotover Jet, Arrowtown, the Kawarau Bridge, AND one of our favourite wineries in Gibbston region for a wine and cheese tasting! To top it all off, finish your tour by boat, taking in the views from the water as you learn some local Maori folklore.
For more information visit our Best of Queenstown page.
If drinking wine is what you're after, we also offer our Wine Sampler and Twilight Wine & Craft Beer tours departing from Queenstown each day!