Although it was Ann Pinckney who was the first to grow grapes in Central Otago, in modern times it was one of her partners in crime (along with Rolfe Mills), Alan Brady, who is crowned the founding father of Central Otago wines. (see our page on the History of Central Otago wines)
Alan Brady planted grapes on a 3 hectare plot at the beginning of the Gibbston valley in 1984 and subsequently produced Central Otago's first commercial Pinot Noir in 1987 under the label Gibbston Valley Wines.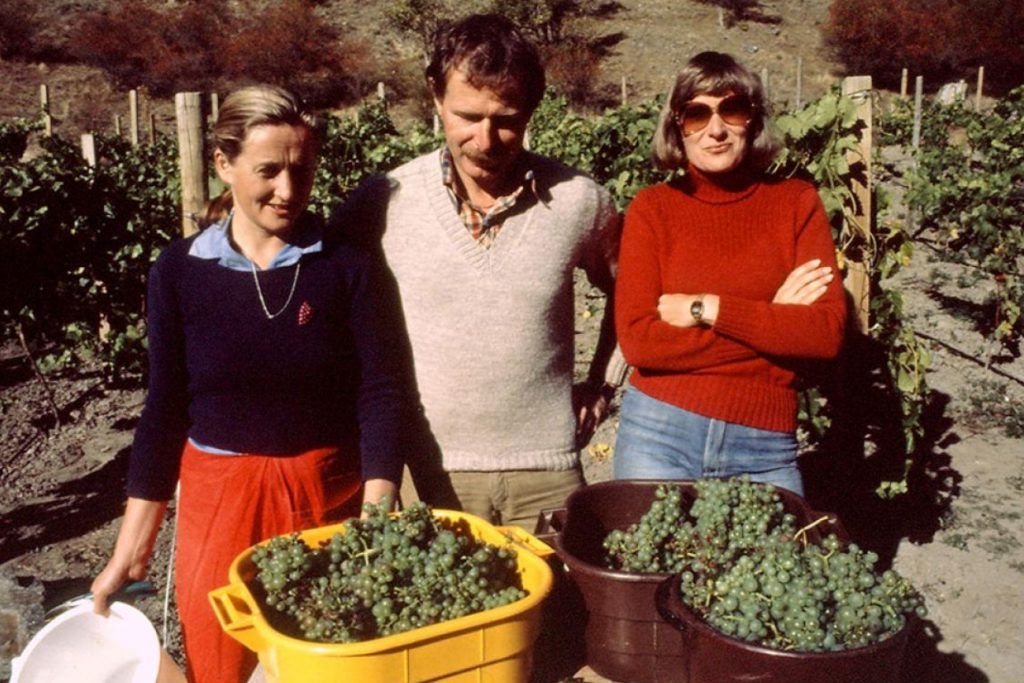 In 1985 Alan Brady appeared on an NZBC television documentary proclaiming the region to be the Rhine of the South (in reference to Germany's Rhine region famous for it's Riesling wines). "I just feel this place says to you, come on – have a go" he says.
No one, not even Alan himself, could have seen the transformation of Gibbston from a great expanse of farmland and sheep to the Valley of the Vines you see today on your Altitude Tour. It took just 14 years from that initial wine in 1987, to Alan and Gibbston Valley Wines being awarded at the world championship for Pinot Noir. By this stage he had grown Gibbston Valley Wines into a large commercial business, raising capital from a number of investors and developing showpiece tasting rooms, a sumptuous restaurant, and a massive underground cave excavated directly into the hill behind the winery for barrel storage. Today Gibbston Valley Wines boasts year round dining, cycling trails, an on-site cheesery, arguably Central Otago's busiest tasting rooms, cave tours, and a shop with an extensive range of wine paraphernalia.
Unfortunately the running of a large corporate became too far away from the passion of growing wine for Alan, and in the early 2000s he left Gibbston Valley Wines and established Mount Edward. The goal of Mount Edward was to go back to his roots of being hands on in the operation – winemaker, cleaner, and grape grower. Once again the Alan Brady awesomeness effect kicked in and Mount Edward soon went from boutique vineyard to commercial success – exporting nearly 75% of it's wines. In 2004 Alan took on investor partners again, but this time allowing him to focus solely on being the winemaker until his "retirement" when he started the Wild Irishman brand.
Described as a retirement project Wild Irishman is an exquisite wine made at Mount Edward and despite being 80 years old, and recently moving to Clyde, don't write Alan off just yet!